Contact us.
If you email us we can put you on our newsletter list. Please send an email to:
Jess Jephcott is a local historian. He has joined forces with several other historians, military specialists and a range of people active with Colchester's promotion as a visitor destination. Could we ask all of you to please circulate this web page address amongst interested parties and to ask them to join us.
If you are a Facebook user, please click on the picture below and register a 'like'.
We look forward to hearing from you.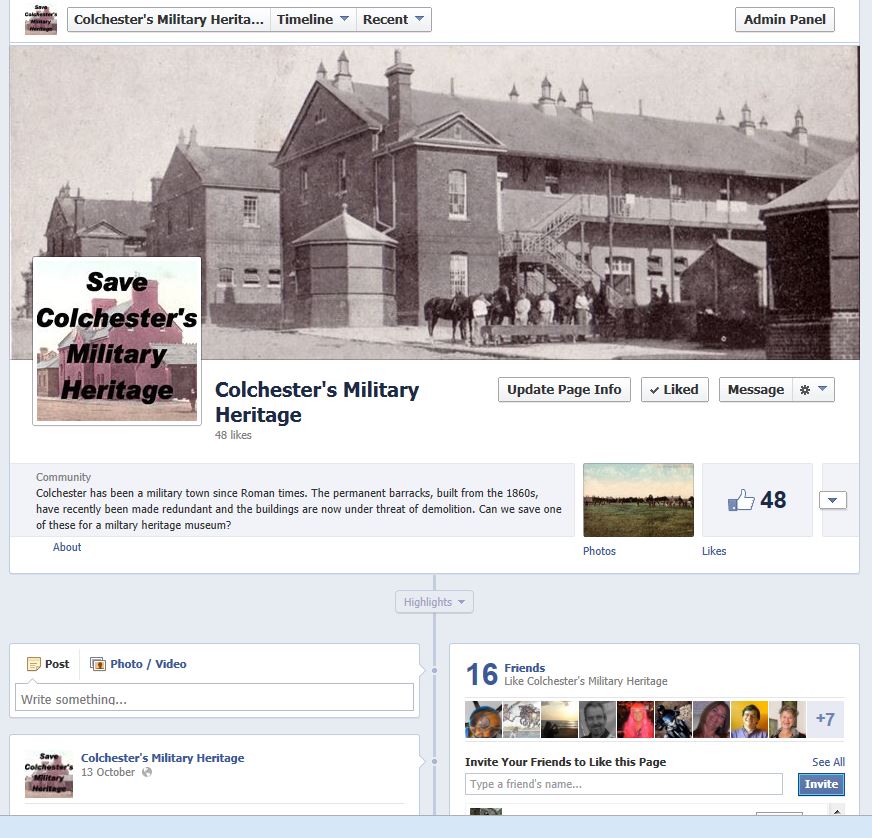 THE MODERN DAY BRITISH ARMY IN COLCHESTER
Colchester Garrison is currently home to the British Army's 16th Air Assault Brigade.The brigade has 3 air assault infantry battalions, 3 air assault aviation battalions, 1 artillery regiment, and supporting units (engineer, signals, logistics, medical). The Territorial Army is currently represented in Colchester by 36 (Eastern) Signal Squadron, 37 Signal Regiment (Volunteers).
Colchester Garrison has recently been redeveloped and now has one central camp called Merville Barracks. Merville Barracks houses the Head Quarters for 16 Air Assault Brigade, 18 Army Education Centre the WRVS centre and the living accommodation for unaccompanied or single Service Personnel. (as of October 2013.)