Colchester once had a car manufacturing plant.
As far as we know, not one of the cars has survived.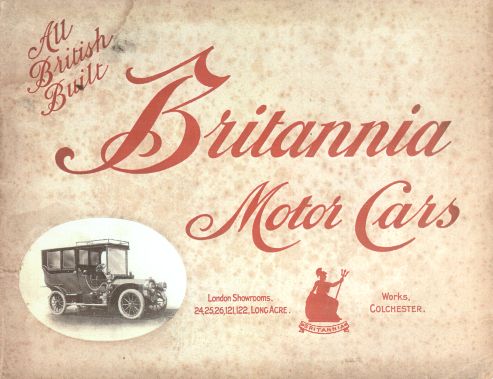 This series of pictures has been taken from the Britannia catalogue dated around 1910.
The Britannia Engineering Co. Ltd.,
Britannia Works,
Colchester.
They produced the 18-24hp four cylinder model and
the 24-40 hp six cylinder model, each with a variety of body styles.
1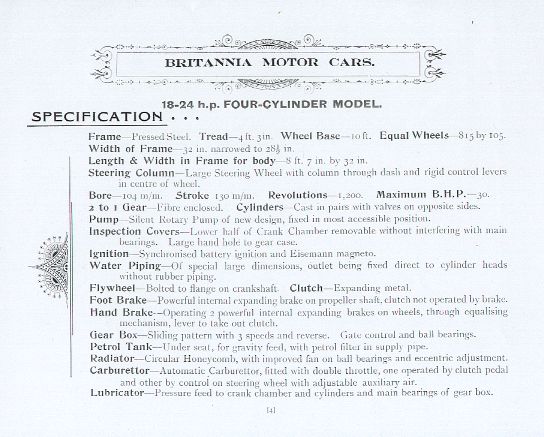 2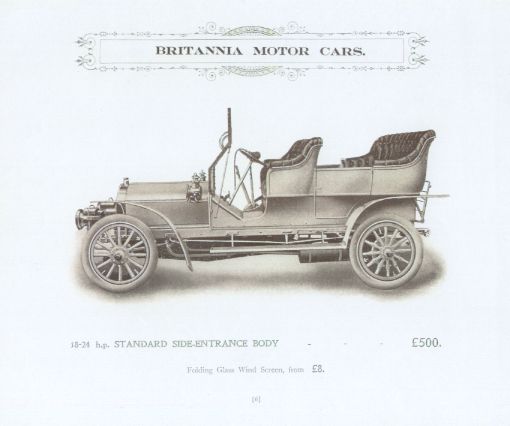 3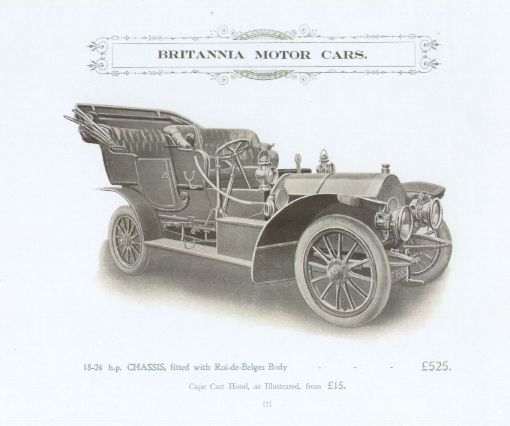 4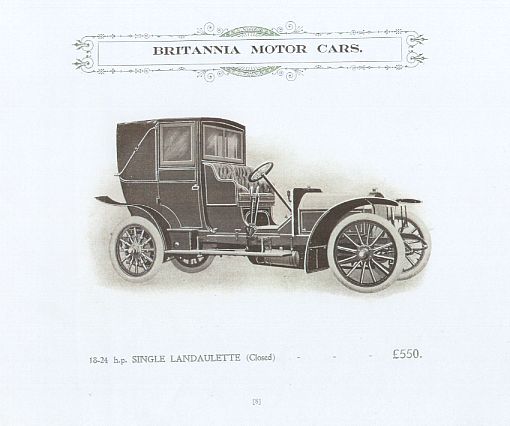 5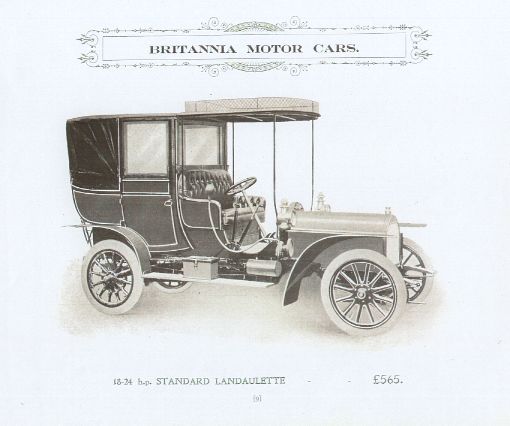 6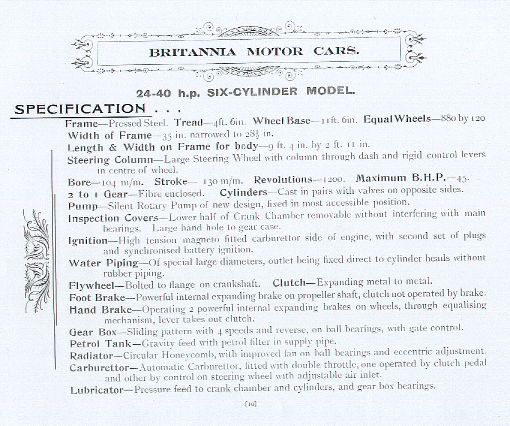 7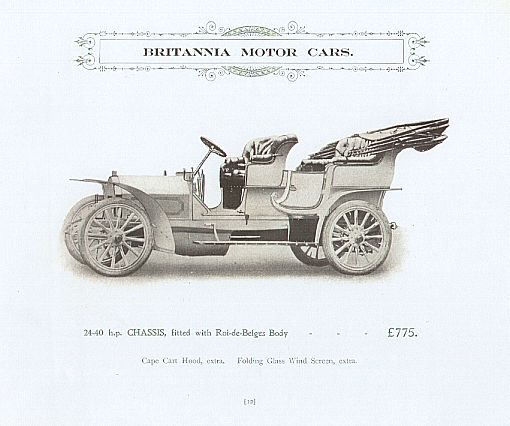 8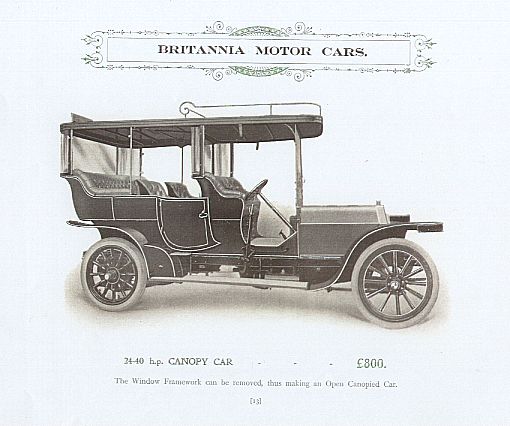 9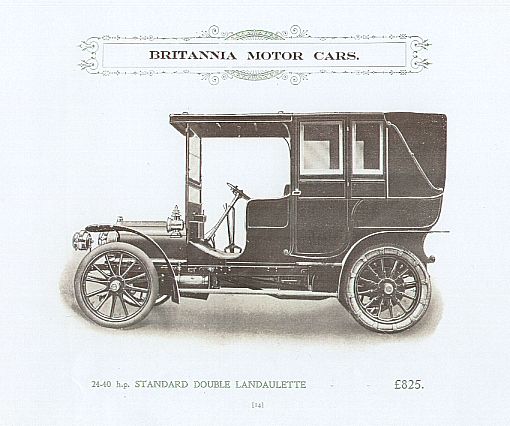 10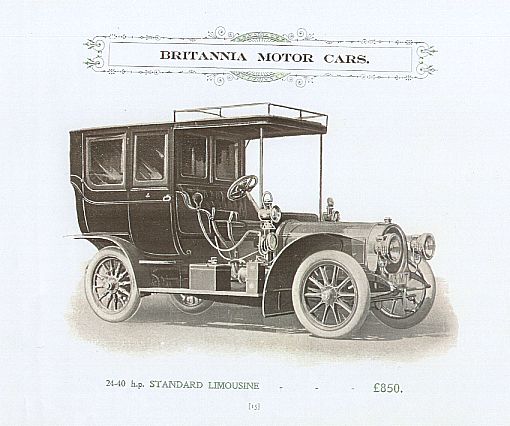 11
The catalogue gave glowing testimonials from satisfied customers.
The factory was also know for the manufacture of Britannia lathes and, during wartime,
for manufacture of engine parts and other war related products.
With thanks to
Michael Worthington-Williams
for supplying a copy of the catalogue for our use.
Return to the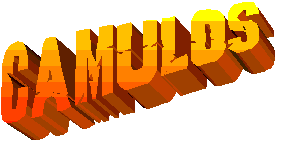 Home Page
reconfigured
7th November 2021