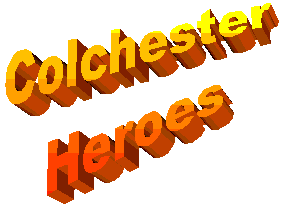 Boxted
(near Colchester)
War Memorial
HISTORY enthusiasts are trying to create a lasting legacy for 25 heroes who died in the First World War.
There are 16 names on memorials at St Peter's Church and the Methodist Church in Boxted, but researchers have discovered another nine men from the village died.
Archivist Annette Whybrown is leading a team trying to find out more about the men.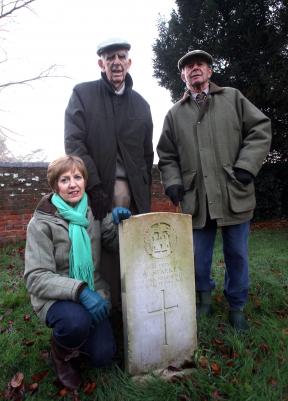 They plan to add the men's names to the memorials and produce a booklet about all the victims in time for next year's centenary of the start of the war. Mrs Whybrow said: "We want to commemorate the young men who went to fight and die for their country from Boxted.
"There were 25 men who died, which would have been a huge loss to the village and their families. They were mostly very young, a lot were 19.
"We are trying to find out all we can about them, so they are not merely names read out at the annual remembrance service."
Mrs Whybrow said that while the process of inscription on the memorials had been haphazard, she added: "Much of the information is available online these days, which is a great advantage."
Many of the men belonged to the Essex Regiment and died across Europe.
Walter William Sparkes, 22, was buried in Boxted churchyard.
The agricultural worker was a volunteer in Kitchener's Army and lived at 66 Mill Road, Boxted. He was wounded on the Somme in early 1916 and was sent home where he died.
Mrs Whybrow said: "So far we have failed to come across any living relatives.
"While most of the men were too young to have direct descendants, they often came from large families, so there must be some relatives out there somewhere."
The researchers are keen to hear from anyone who knows anything about the men or their families or who may have photographs or other memorabilia of the period.
Anyone with information can call MrsWhybrow on 01206 272773 or e-mail
The 16 names on the memorials are:
Arthur George Cummins, Straight Road;
Charles William Cummins, Straight Road;
Walter Denny, Queen's Head pub;
Ernest Gant, Frederick George King;
George Minter, Chapel Road;
Ernest George Newell, Straight Road;
Victor Albert Pearl, Acton, Suffolk;
Bertie Polley, Blyth's Farm;
Basil William Ollis, Hall Cottages;
William Claude Ollis, Hall Cottages;
Frederick George Poulson, Straight Road;
Frederick William Smith, Straight Road;
John Edward Sparkes, Mill Road;
William Walter Sparkes, Mill Road;
Arthur Victor Welham, Rose Cottage.
Names of the fallen men that are not included on the memorial are:
Thomas Appleby,
Harry Beardwell,
Bertie Bird,
Arthur Dennis Gardener,
Walter Charles Foreman,
Charles Barrell,
Leonard William Hales,
George Earnest Polley
Harry Staines.
This information was the subject of an article published in the Colchester Gazette in December 2013
last updated
131213

back to the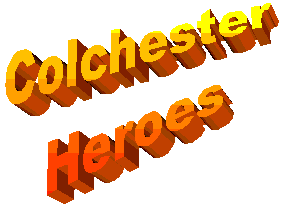 Main Page