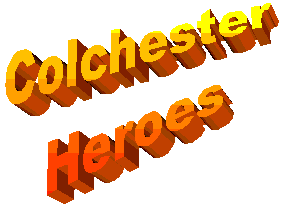 Stanway
(Colchester)
War Memorial
at St Albright's Church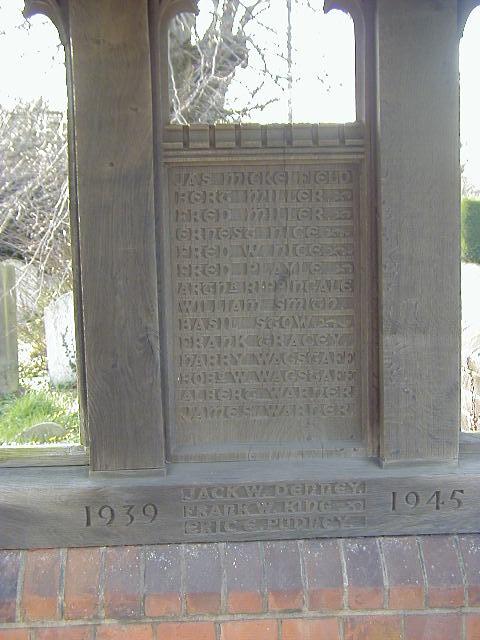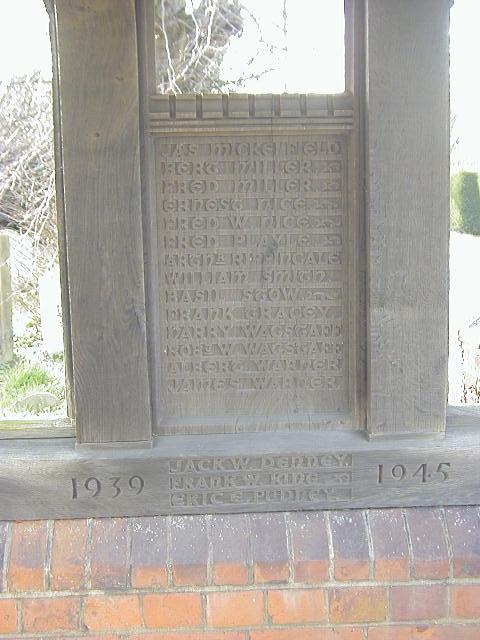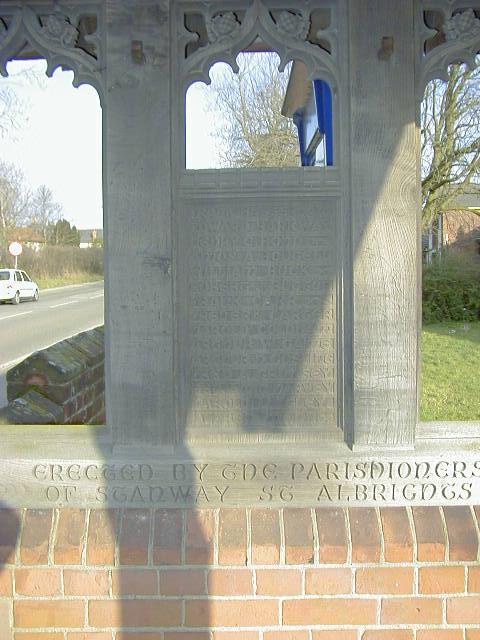 Taken from the CWGC Website
we found the following:
In Memory of
JACK WILFRED DENNEY
Private
977633
Royal Artillery
Army Catering Corps
who died on
Monday, 4th September 1944. Age 29.
Additional Information: Son of Alfred Frank and Olive Alberta Maria Denney; husband of Gladys Lily Denney, of Stanway.
Commemorative Information
Cemetery: STANWAY (ST. ALLBRIGHT) CHURCHYARD, Essex, United Kingdom
Grave Reference/
Panel Number: Sec. Q. Grave 20.
++++++++++++++++++
In July 2002, we received the following email from Christina Edwards.
I am currently researching Stanway c1900 - c1920 to describe the community that the soldiers of the Great War grew up in. My research on the men themselves includes all those who served and survived as well as those on the War Memorial (and those who should be!) along with `Stanway Men` or men with a strong connection to the parish who are commemorated elsewhere. Two of those on your list have cropped up in my research.
1. Malcolm Albert Mann - son of Walter Cornelius & Kezia Mann. The family were resident at Chitts Hills, Stanway in 1901 when Malcolm was age 9. He had been born in Dedham (Ref: 1901 Census Stanway). I have an Alfred Edgar Mann on the Stanway Memorial but he is not Malcolm's brother (different parents). There is however, a Bertie Cornelius Mann who survived the war and lived into old age buried at St Albright`s. He was the holder of a Military medal for Gallantry. he might be Malcolm's brother given his middle name - I haven`t followed this line of thought any further as yet.
2. Gunner G Percival (listed as C) - son of Charles and Esther Percival. This couple appear on the 1901 census for Stanway along with George and his brother Charles Henry who served and survived and is one of the Stanway men that I am researching. There are lots of other siblings and the family lived at Foakes, an old boarded cottage on the London Road (still standing). Family still there in 1915.
last updated
140802

back to the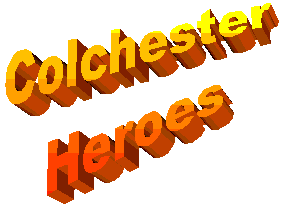 Main Page