An Introduction
In 2004, a huge swathe of land in Colchester, known as Colchester Garrison, was sold. This was as a result of the building of new and modern military barracks elsewhere in the town. Much of the old military barracks dated back to the 1860s and 70s and was poorly suited to a modern British army. So this was a good move by the government of the day. However, what was to become of the old site?
A developer entered into a 106 agreement to purchase the land, with a view to building houses and converting the old buildings into either housing or commercial occupation. A slight hiccup along the way was the discovery of the only known Roman circus (Ben Hur and all that!) in Britain. But that is another story that can be read about here.
So, as time went on, the archaeologists secured the circus site against development and they saw fit to take on one of the military buildings, then known as the Education Centre. Various of the older buildings were converted from their military specification into very high quality buildings, both residential and commercial. The picture below shows two of the former Artillery Barracks stables, now in commercial occupation, Stable 6 being the new home of the Colchester firm of solicitors, Thompson, Smith and Puxon.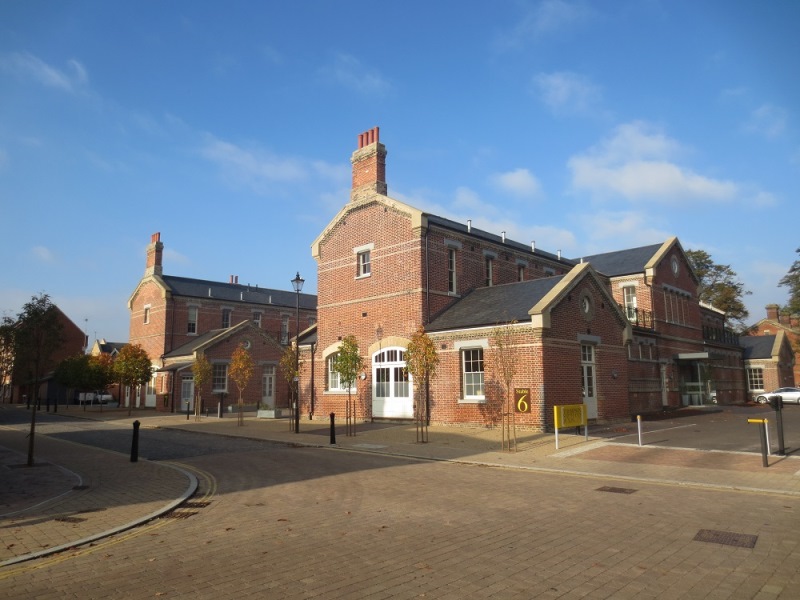 But all was not good. The developers were finding that the cost of converting these buildings for modern use was very high. Too high to make it viable. They asked permission to demolish some of them. That was in October 2013 and the following article in the Gazette of 7th October 2013 explained the situation that had arisen.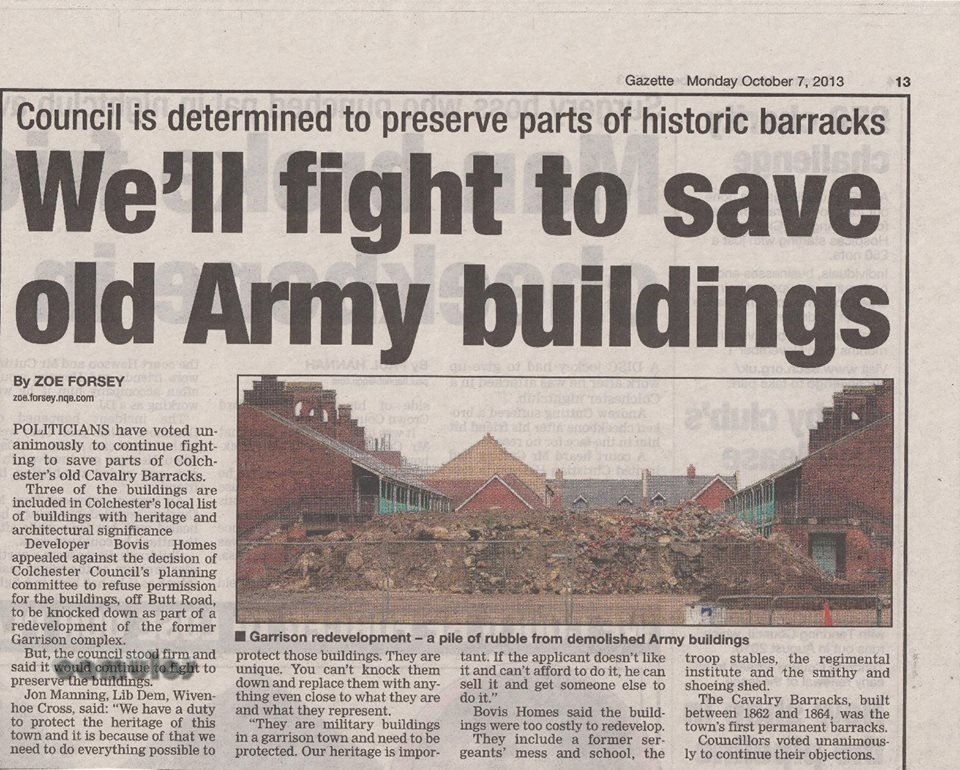 ....and so, the people of Colchester have decided that the destruction of yet more of our heritage buildings is not acceptable and have decided to start a campaign to stop it happening. As eminent local historian Andrew Phillips put it:
ONCE THEY ARE GONE, THEY ARE GONE
If you feel the same way and would like to lend your support, please let us know by replying to the email at the foot of this page.
We were mainly concerned with the immediate threat to the Cavalry Barracks military buildings mentioned in the press article above. To get an idea of the spread of the garrison land and locations of barracks, the Victoria County History of Essex has an excellent section concerning the Colchester barracks and this can be seen here. The following map extract comes from there and shows the general locations of the barracks that can be seen on some old postcards that can be seen here.