Introducing..........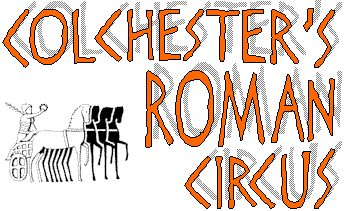 THE ONLY KNOWN ROMAN CIRCUS IN BRITAIN
Scheduled Ancient Monument Number 46327.
In 2005, it gradually dawned on the archaeologists that the remains that they were uncovering, as part of an evaluation dig for a property developer prior to building works, was, in fact, a Roman circus. Understandably, this caused great excitement in the archaeology world, as no other Roman circus was known in Britain. Over the months that followed, more and more of the foundations were uncovered and the true extent of the circus was discovered. The local and national press were delighted.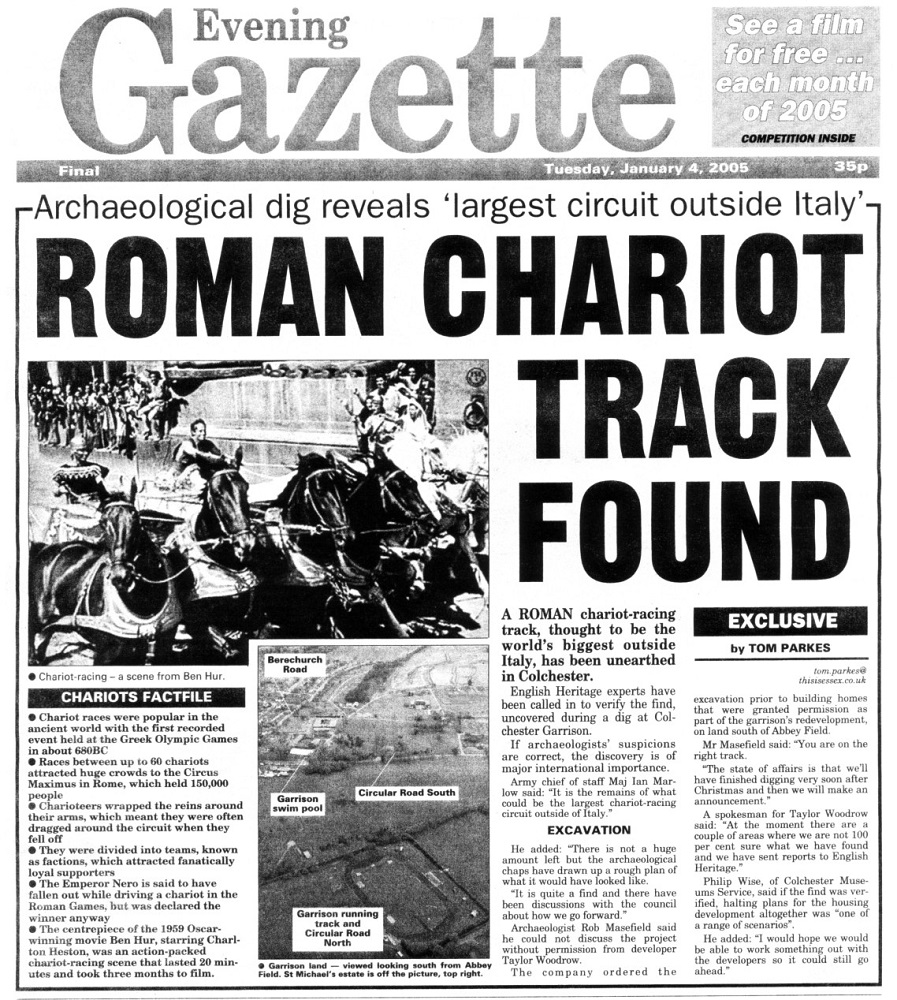 Apart from a few sporadic small exploratory digs, sadly, there the story of discovery ended. The remains were covered over to preserve them and the weeds began to grow. Many people asked what was to become of the circus. No positive answer was forthcoming. Nobody knew.
In order to make something of it, money was needed - a lot of money. Colchester Borough Council pointed out that it had no money to spare. A lottery bid was made - and that failed.
However, it all turned out well in the end and we are pleased to be able to ask you to visit the webpage for the circus, where you will find out just how far this project has come.
In order to do this, please go to:

This web page........
.......brings you old news of the circus, showing you some of the press cuttings from the earliest stages of discovery, through to recent times. It is a page that we at Camulos created back in 2005, as we followed developments with interest.
At the time, this was a truly inconvenient discovery for the building company who had bought the land. Luckily, English Heritage saw the imminent threat to it, and the importance of the site, and they swiftly made it a Scheduled Ancient Monument. This was fantastic news for Colchester! The circus could not be damaged - by law!
As time went on, money was raised by different means, to enable the Colchester Archaeological Trust to relocate to a redundant military NAAFI building (it was looking for somewhere anyway), that sat right on the edge of the newly discovered circus. What better location could there be?
The Roman Circus is now open for business and it welcomes visitors.