[HOME]

A

GUIDED
TOUR
OF
COLCHESTER
(Camulodunum)

The Oldest Recorded Town in Britain.
This site is for those of you who would like to get to know Colchester a little better, but cannot do the real thing. It is therefore - a virtual tour.

Due to its large size, the tour is divided up into sections. You can start where you like but we suggest starting at and working through. We have based the A to D basic tour on the walking heritage tour route that the official town guides tend to use.
Please click on any letter below to begin your tour.

War Memorial, Castle, Hollytrees, Castle Park, St Helena

Dutch Quarter, Stockwell, Town Hall

Red Lion, St John's Abbey Gate, Scheregate, Trinity Church, Tymperleys

Culver Precinct, St Mary at the Walls, Roman Wall, Balkerne Gate, Jumbo
Extra Places and End of the main tour
We also have a few dedicated web pages for particular locations of interest in the town that you may also want to visit during your virtual tour.
return to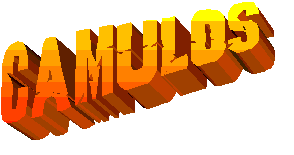 Home Page
First created June 2000
but reconfigured October 2021